Savings Account is one of the
simplest and easiest way to keep money secure
. Almost everyone in todays scenario is having a savings account in any one of the bank. If not, then surely some of you are planning to apply for the savings account.
Today in this article I am going to share details on B
est saving account offers
.
We have also generated a proper list of
best saving account interest rate
and various important criteria for selection of a savings bank account.
Each one of us chooses the bank that should also ensure the following
:
Safety of your money

Excellent customer service/support

Phone Banking

Internet Banking

Mobile Banking

Number of branches across the country, particularly the city in which you live.
Different Types of Savings Bank Accounts
:
Regular Savings Account:

A common basic savings account used by an account holder following the basic terms and conditions of the bank.
Zero balance Saving Account: You are not charged any penalty on such account if the balance falls below the minimum limit.
Salary based Savings Account:

These are normally opened by Companies for their employees, where the salary of the employees is transferred on a monthly basis.
Savings Account with exclusive benefits to women:

Few banks offer these type of accounts where exclusive benefits and features are provided to women.
Savings Account for Senior Citizens:

These are similar to the regular savings account, but offer higher rate of interest and certain privileges to senior citizens.
Savings Account for minors:

These accounts are opened by parents/guardians on behalf of their children.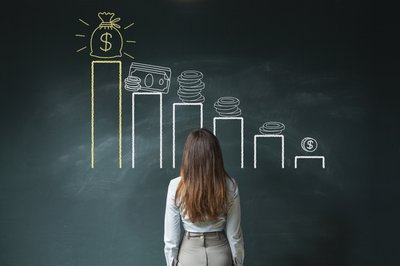 Banks Providing best saving account offers
in India
Savings Bank Interest Rate

3.5% p.a. on balance upto Rs.1 crore

PNB,HDFC,ICICI,Indian Bank,Dena Bank,Axis Bank,Bank of Baroda

3.5% p.a. on balance upto Rs.50 lakhs
4% on balance above Rs.50 lakhs

4% p.a where Daily balance < = Rs.1 lakh

4% p.a for Non-resident NRO and NRE accounts
5% p.a Daily balance > Rs.1 lakh but < Rs.10 lakhs
6% p.a where Daily balance > Rs.10 lakhs



4% p.a. where Daily balance < = Rs.1 lakh
6% p.a. where Daily balance > Rs.1 lakh

5% where balance upto Rs.1lakh
6% where balance is over Rs.1 lakh upto Rs.5 Cr

5% p.a. on balance below Rs.1 lakh
6% on balance of Rs.1 lakh to Rs.1 crore

5.5% Daily balance < = Rs.1 lakh
6% Daily balance > Rs.1 lakh but < 10 lakhs
6.5% Daily balance > 10 lakhs but < 50 lakhs
7.1% Daily balance > Rs.50 lakh but < Rs.5 Cr



4% balance over Rs.1 crore

5% balance over Rs.10 lakhs upto Rs.1 crore
6% balance Rs.1 lakh to Rs.10 lakhs

7% balance upto Rs.1 lakh



Note: There can be changes in the above list of best saving account offers of banks according to time. Please consult with the respective banks and their branches before going to open a saving bank account.
If you are going to look for location and the no.of branches,

SBI

is the best choice which fulfills this requirement.Although it is a Public sector bank so it doesn't need a min balance requirement and the customer service is good in some of the selected branches.
I don't know much about other banks, but according to me, Kotak Mahindra bank provides best saving account offers with min balance, It clearly wins when it comes to providing best services and an outstanding customer support. Basically, you get a quick response to every query and the friendly customer support in various branches.
Other banks like HDFC, PNB, Axis Bank, etc also provide quality services, you just need to see that which bank suits your preference.Normally, a person always looks for a nearby branch which provide good customer dealing and secure net banking facility. So

, firstly

make sure, that which one you want a higher interest rate or you want to check important factors as well.
This is my personal opinion. However, preferences can vary from person to person.
I hope now you can decide
which is the best savings bank account and which bank provides
best saving account offers based on your requirements? So friends, today I have told you about best saving account offers by various banks.
I hope you guys liked this article. And if you have any other information related to it, then please share it with us
.
Your valuable feedback shall be much
appreciated.
Stay tuned for information about such an interesting subject and keep reading our articles.